Accent walls are a surefire way to transform the look of a room. See how Dering Hall designers put their creativity to work with accents walls in bold paint colors, wallpaper designs, wood treatments, and more.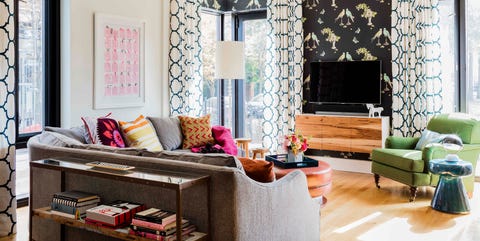 1. PATTERN PLAY
Mismatched patterns create an eclectic vibe in this bright living space by KMID | Kate Maloney Interior Design.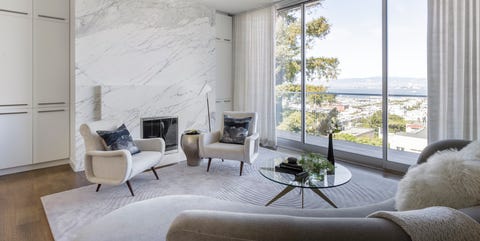 2. ELEGANT NEUTRALS
For a serene San Francisco home, Jennifer Tulley Architects used a marble accent wall to craft a calm, luxurious environment. The interiors are by Niche Interiors, and the millwork is by Cugini Cabinets.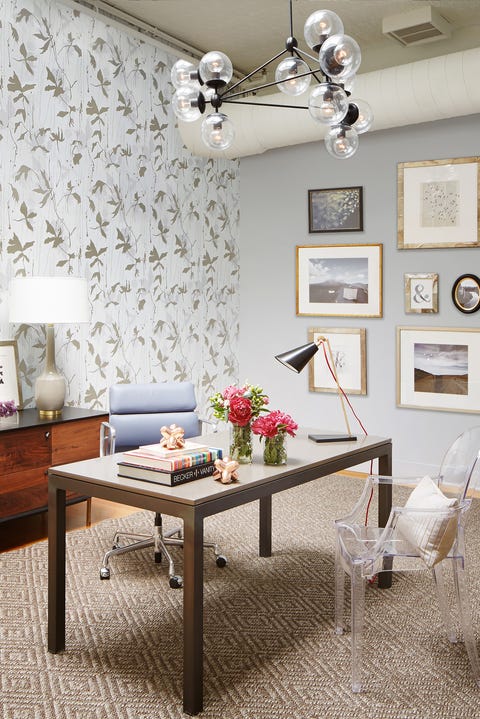 3. URBAN SOPHISTICATE
A leafy wallpaper brings bohemian elegance to an urban loft from Jessica Lagrange Interiors.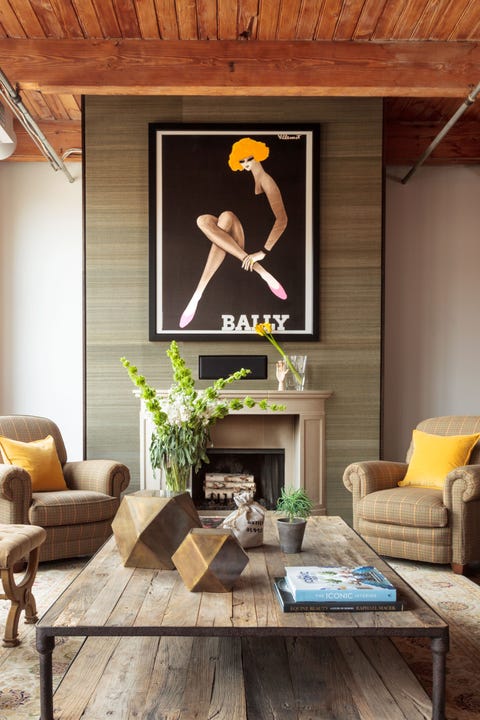 4. FIREPLACE DETAILS
An unconventional fireplace wall contributes to a chic family room from CK Interior Design.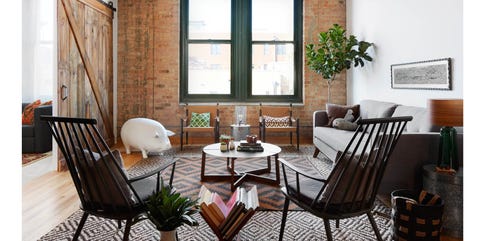 5. MODERN RUSTIC
A brick wall pairs well with mixed rug patterns in a living room by Jen Talbot Design.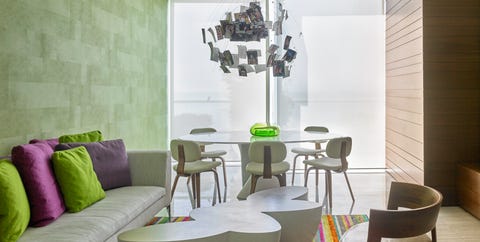 6. SOFT GREEN
For this family room, Fanny Haim & Associates included a green wall that complements the contemporary furnishings.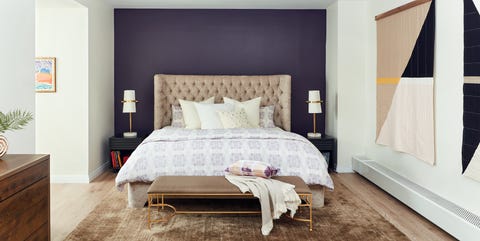 7. PURPLE HAZE
A purple wall emphasizes the geometric artworks in a Manhattan bedroom from Allison Garcy Interiors.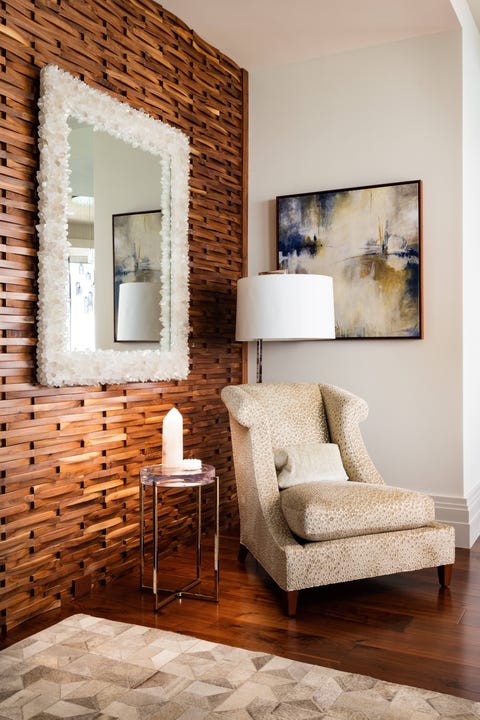 8. TRANSFORMATIONAL TEXTURE
Wood wall texture is stunning and unexpected in a space from Mark P. Finlay Architects.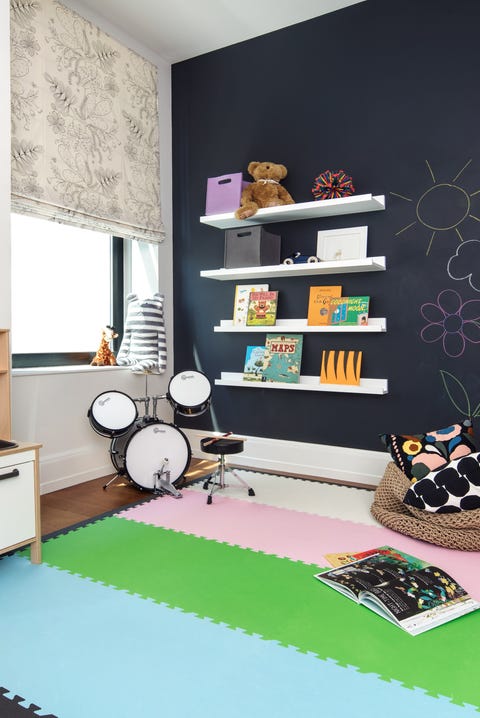 9. PLAYFUL UPDATES
In a children's game room from Matthew Caughy, a chalkboard wall is equally fun and stylish.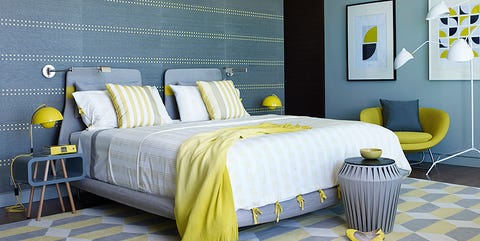 10. LET THE SUN IN
In a bedroom from DJDS, a yellow-striped wallcovering subtly complements the rest of the room.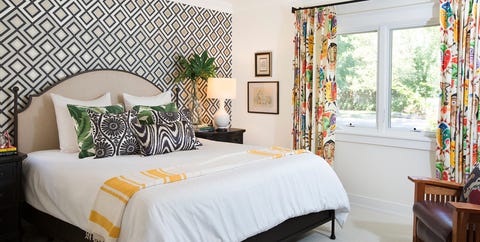 11. WHIMSICAL VIBES
Geometric wallpaper and colorful drapery feel exuberant in a bedroom by PepperJack Interiors.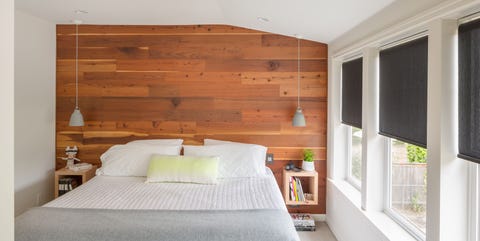 12. LAID-BACK NATURAL
A wood accent wall creates warmth in this space by Guggenheim Architecture and Design Studio.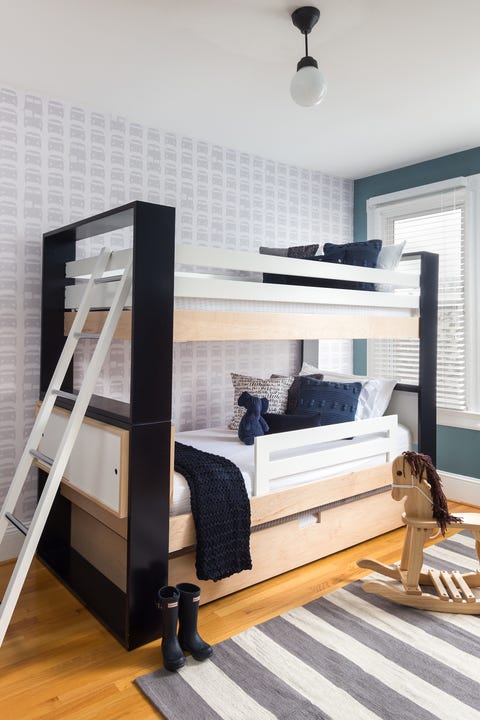 13. CREATIVE PATTERNS
Patterned wallpaper adds a unique touch to a children's bedroom from Peter Sandel Design, LLC.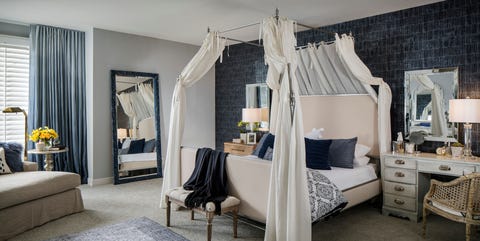 14. ROMANTIC ESCAPE
A bedroom from Süza Design features soft, posh details including bed curtains.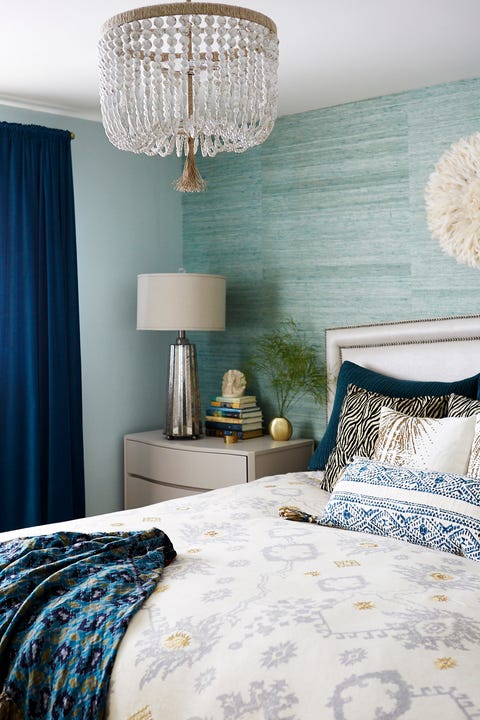 15. CALM COLORS
Shades of blue and green work well together in a room from Suzanne Childress Design.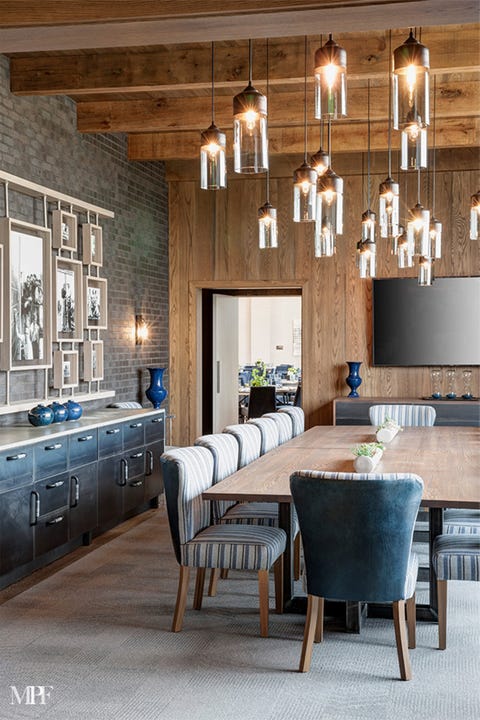 16. UNEXPECTED MATERIALS
An eclectic assortment of materials stands out in a chic space from Mark P. Finlay Architects.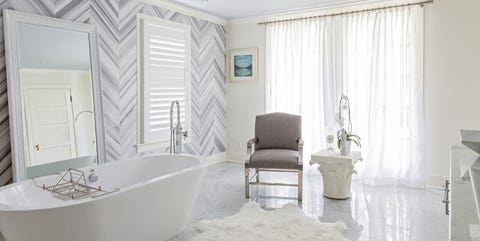 17. MARBLE MUSE
A chevron marble wall is inspiring in a bathroom by Eclectic Home.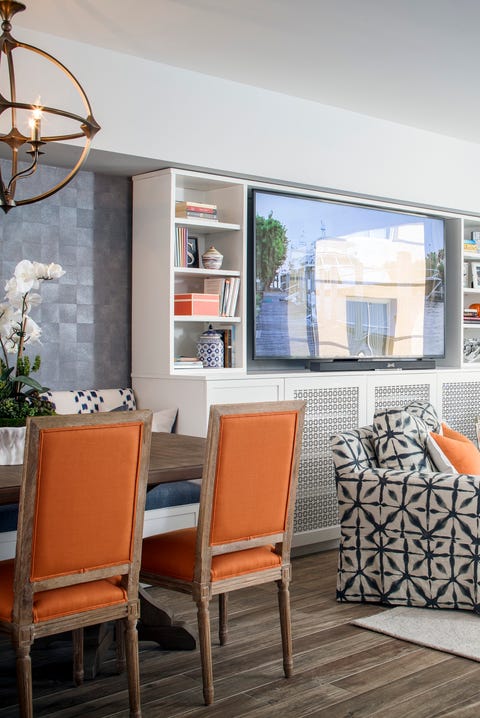 18. VIBRANT INSPIRATION
Colors collide in a chic living space from Süza Design.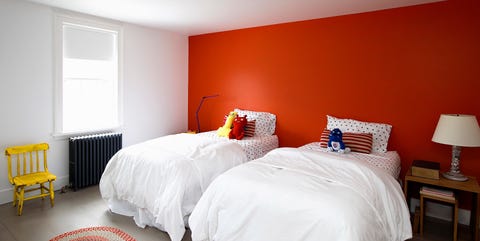 19. ALL-OUT ORANGE
A Connecticut farmhouse from Douglas C. Wright Architects includes a vivid orange accent wall.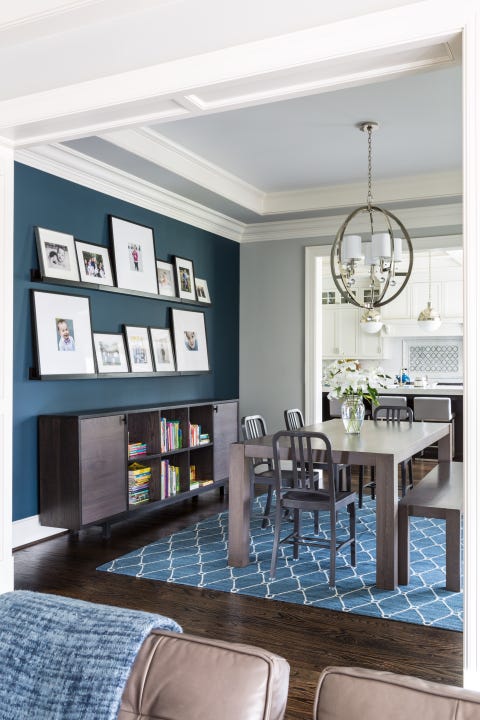 20. BLUE TONES
In a breakfast room from Celia Welch Interiors, a blue wall ties together the colors of the space.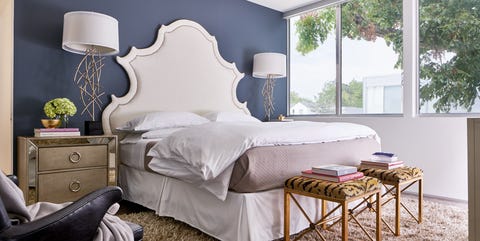 21. EXTRAVAGANT ENERGY
Tiger-print stools and a winged headboard are standout features in a luxurious bedroom by Wesley-Wayne Interiors.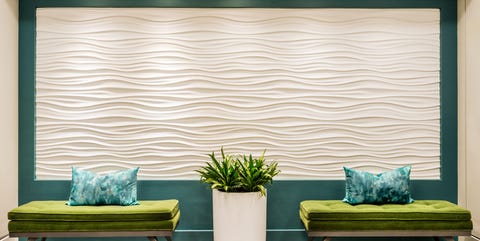 22. MULTI-DIMENSIONAL AESTHETICS